We are thrilled to announce our upcoming Votiva Event on September 17th at 5:30pm!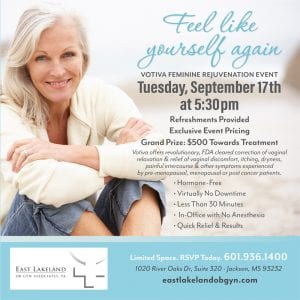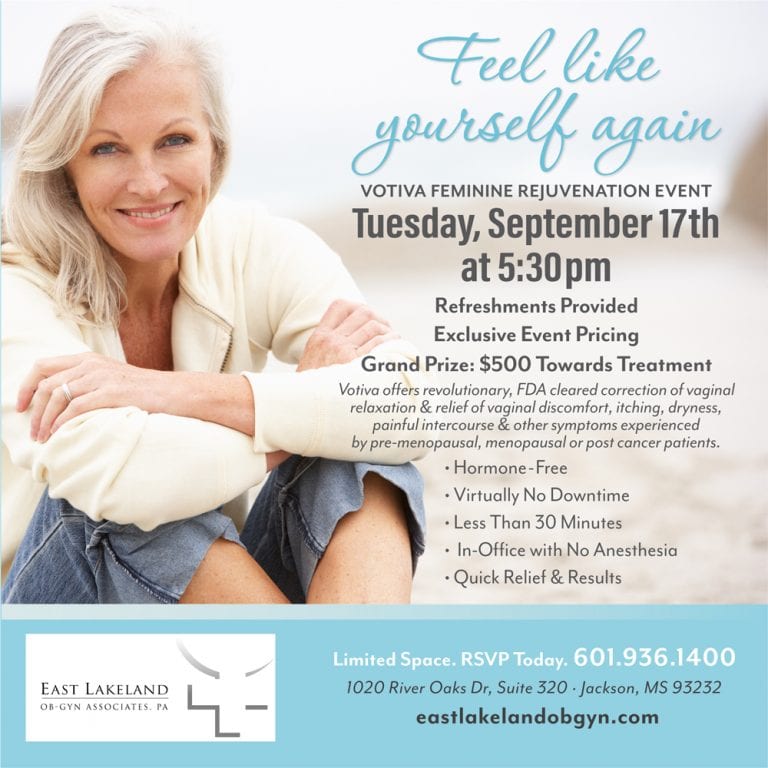 Featuring Votiva, the latest in feminine health, exclusive event only pricing, and one of our lucky guests will WIN a Grand Prize of $500 towards a treatment!
As women age, our bodies face a host of new changes, from a loss in elastin and collagen, to physical trauma associated with childbirth and reduced estrogen. The time has come for a safe and effective treatment that treats BOTH internal and external areas.
Learn more about this service here.
RSVP to the event here.