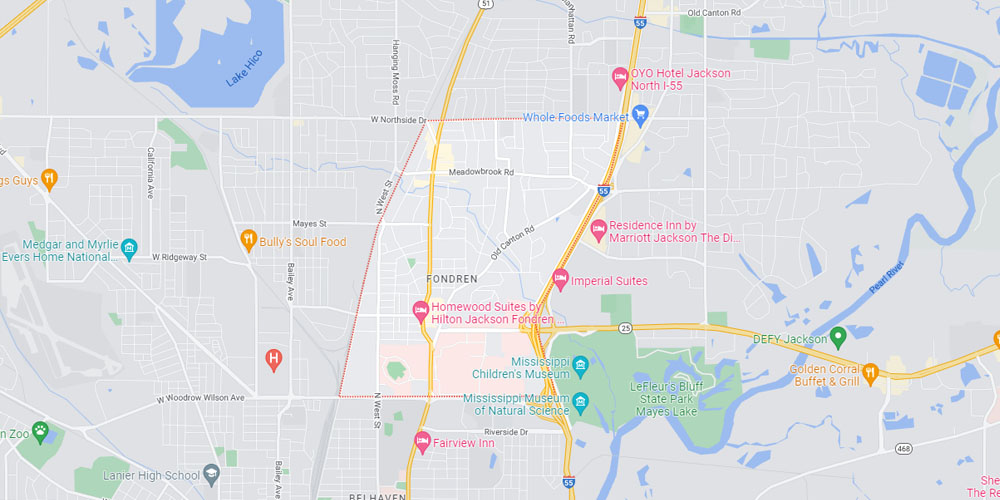 Fondren MS Gynecologist and Obstetricians
East Lakeland OBGYN near Fondren, MS, is an excellent clinic for women looking to prevent gynecology issues. Our clinic offers various services, including screenings and check-ups, to help women stay healthy and informed about their bodies. We are a team of experienced and qualified professionals who can provide advice and support.
We offer a variety of services to assist women with gynecology issues. Our expert physicians will help diagnose and treat any problems you may be experiencing. East Lakeland OBGYN is committed to providing you with the best possible care and will work with you to find a treatment plan that meets your needs. If you are experiencing any gynecology issues, please don't hesitate to contact us. 
We believe every woman deserves access to quality gynecological care, and we are proud to offer our services to the women of Fondren.
Services we offer at East Lakeland OBGYN near Fondren, MS:
Gynecology & wellness exams
We offer a full range of gynecology tests and procedures, including annual exams, contraceptive counseling, pregnancy care, menopausal management, pap smears, pelvic exams, and breast exams. We also offer various other services, such as family planning and birth control counseling. 
Pregnancy care & delivery
Our team of experienced obstetricians and gynecologists will provide comprehensive care for you and your new baby from the initial consultation through the delivery day. We offer various delivery options, including vaginal delivery and cesarean section.
East Lakeland OBGYN offers convenient on-site laboratory services such as blood work, urine testing, cultures, and pap smears. We also provide various imaging services, such as ultrasounds and x-rays. 
We are proud to offer mammography services to our patients. Mammography helps detect breast cancer in its early stages. We use the latest digital technology to produce high-quality images, and our skilled radiologists interpret mammograms.
 We offer a full range of birthing options, including natural childbirth and cesarean section. We also provide high-risk pregnancy care, genetic counseling, and testing. East Lakeland OBGYN is committed to providing the best care for you and your new baby.
---
Fondren, MS, is only a 15-minute drive away.
The Suites at River Oaks, 1020 River Oaks Drive, Suite 320, Jackson, MS 39232.
Here's how to go from Clinton, MS, to East Lakeland OBGYN:
Starting from:
Via Lakeland Dr – 4.7 miles (15 min)
Take Old Canton Rd to Lakeland Dr – (5 min)
Head south on Galloway Ave toward Patton Ave, then turn right onto Old Canton Rd.
Turn left onto Lakeland Dr – (10 min)
Continue driving to Lakeland Drive. You will pass by McDonald's on the right. 
Continue on Layfair Dr to your destination – (5 min)
Turn right onto Layfair Dr and continue driving.
Turn right onto River Oaks Dr in an intersection lane, then make another left to River Oaks Ct.
Turn right, then turn left. 
Drive straight and continue slightly right inside a curved side. The East Lakeland OBGYN will be on the left.
---
Contact Us Today!
Our experienced team of providers will provide each patient with individualized care, and we offer convenient appointments to fit your busy schedule. East Lakeland OBGYN is proud to serve the women of Lakeland and the surrounding communities.
If you're looking for an OBGYN clinic near Fondren, MS, we encourage you to contact us today to schedule an appointment. We look forward to meeting you and helping you achieve your gynecology goals.